Mirpur Law and Consultancy Firm
---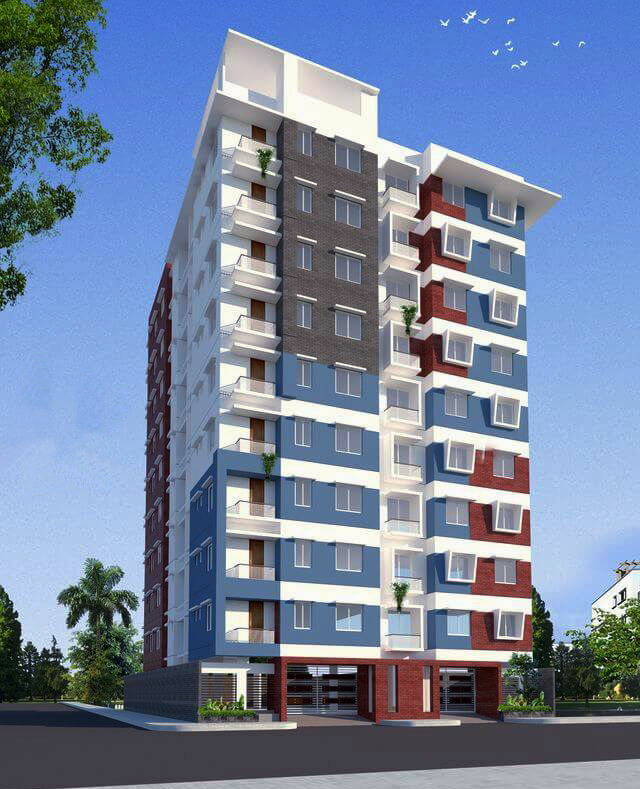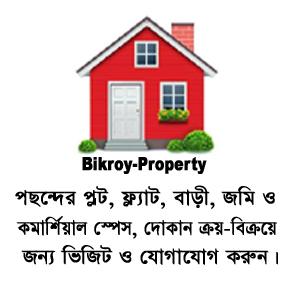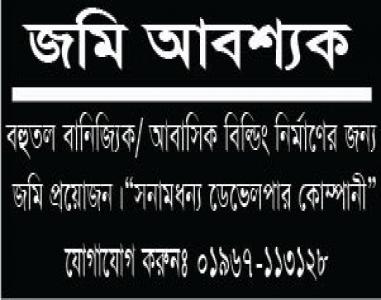 Mirpur Law and Consultancy Firm
Services
---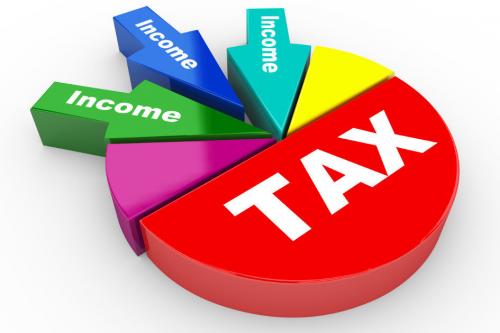 ---
---
September 2023
| | | | | | | |
| --- | --- | --- | --- | --- | --- | --- |
| Mo | Di | Mi | Do | Fr | Sa | So |
| | | | | 1 | 2 | 3 |
| 4 | 5 | 6 | 7 | 8 | 9 | 10 |
| 11 | 12 | 13 | 14 | 15 | 16 | 17 |
| 18 | 19 | 20 | 21 | 22 | 23 | 24 |
| 25 | 26 | 27 | 28 | 29 | 30 | |
| | | | | | | |
Muhammad Murad Uddin
(M.Com-Accounting, PGD-HRM, LLB, ITP)
Advocate and Tax Adviser
Phone: 01967113128, 01723946969
Email: muradserge@gmail.com, mlcfbd5@gmail.com
---
---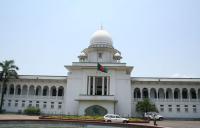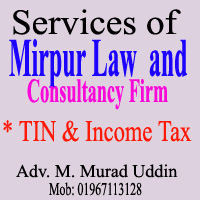 ---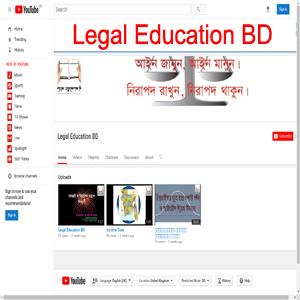 ---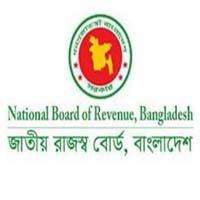 PROCEDURE FOR CERTIFICATION MARKS LICENCE
8 (eight) steps for obtaining Certification of Marks (CM) license.
(a)

Any Company/producer intends to use, Standard mark of BSTI in relation to any article or process, shall apply to the Institution for obtaining CM licence in a prescribed form.
(b)

After receiving the application along with necessary and relevant papers an inspection is being arranged and inspection report is prepared.
(c)

If the inspection report is found satisfactory, then samples are collected on random basis and those are jointly signed and sealed by the BSTI Officer and the producer.
(d)

The collected sample is tested in the BSTI Laboratory or any other laboratory approved by BSTI according to the relevant Bangladesh Standard (BDS)
(e)

If the results of the test parameters are found in conformity with the relevant BDS. a licence is granted in favour of that article.
(f)

Normally a licence is granted for a period of three years, which is being renewed, if the samples are found satisfactory after following the same procedure as has been described in sl.no. (b) (e), for a subsequent period of another threeyears.
(g)

A licence is to pay fees in favor of BSTI which is known as CM fee The break up of the CM fees are as follows



(h)

A licence granted in favour of any article can be cancelled, withdrawn or revoked at any time if it is found that the licence has violated any of the conditions specified in the licence and BSTI Ordinance as well.

A schematic diagram, explaining the procedure for grant of a BSTI CM licence is given in
Preliminary inspection
Preliminary inspection Preliminary inspection is carried out on a day, mutually agreed upon, to examine the availability of the facilities for producing a standard product and to draw samples for independent testing. The details of the preliminary inspection are recorded in a suitable proforma known as the preliminary inspection report. On the basis of this report. Decision taken regarding the grant of licence. The information, which is to collect at the time of preliminary inspection, are :
Laboratory and inspection procedure.
Hygenic and environmental condition at factory premises in case of food processing plant.
Testing facilities available as per Bangladesh Standard.
Article 1: Regulations for certification and inspection

Article 2: Rights and obligation

Article 3: Responsibilities of BSTI

Article 4: Surveillanc
Article 5: Complaints
Article 6: Publicity
Article 7: Confidentiality
Article 8: Payment
Article 9: Agreement period
Article 10: The Use of BSTI Product Certification Marks Logo
Article 11: Suspension/Withdrawal/Cancellationof the license
Article 12: Information on modifications
Article 13: Liability
Article 14: Appeals